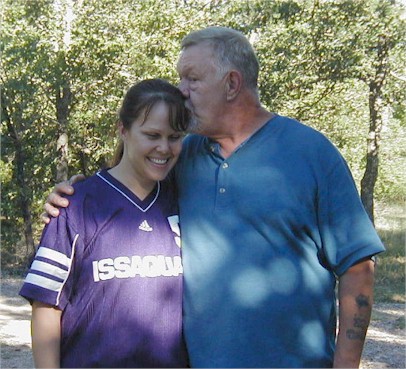 Sunday, September 22, 2002: Dear friends, we have the most amazing story to tell—a tale of loss and gain, love and persistence and fulfillment. It's a long story, which you may read in its entirety HERE. For this page, let's just say that Ed has found his long-lost daughter Emilie, and that Emilie has found her Dad.
Emilie arrived yesterday afternoon for a visit of just a few days. The visit came up suddenly—Emilie couldn't wait to get here! In one short week a family has formed. We're all very excited, getting to know one another, and marveling at Ed and Emilie's common traits.
For all our friends, here's a first look at our beautiful "new" daughter. Welcome, Emilie!
To learn and see more, please visit Emilie's Place.